¡Bienvenidos a mi Página de Español!
Remote Learning
April 19th 2021
Week 30
5th Six Weeks
April 19th - April 23th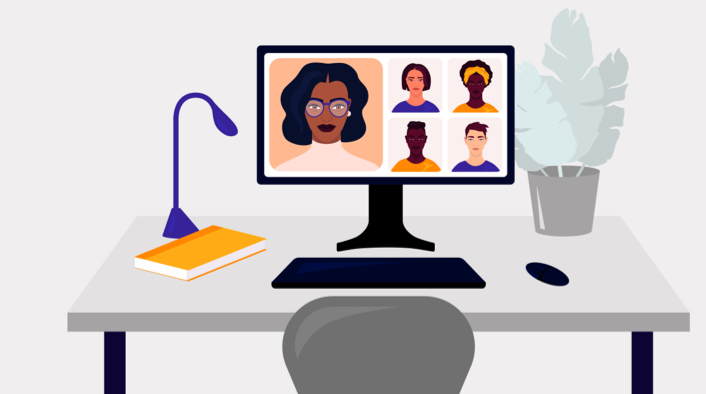 | | |
| --- | --- |
| | Middle School Weekly Update St Anthony Academy - April. 19 to April. 23 - week 30 |
Schedule
Click the link below to download Microsoft Teams
| | |
| --- | --- |
| | Download Microsoft Teams now and get connected across devices on Windows, Mac, iOS, and Android. Collaborate better with the Microsoft Teams app. |
Click the link below to download Zoom
Click the link below to Join my Zoom meetings
using the meeting ID code each grade has a different code.
Ms Woods & Ms Snowden Zoom class links
Hello parents and students,
I hope that you and your family are doing well and I miss seeing your child at school! We will continue to connect via email if you have any questions or concerns regarding assignments. Assignments will be posted weekly starting this Friday, March 27th and continuously each Friday there after until further notice.
Lastly, the school has created an email (info@stanthonydallas.org) to help answer any additional questions.
--------------------------------------------------------------------------------------------------------------
¡Bienvenidos a mi Página de Español!
Welcome to Señora Snowdens' Spanish Web Page!
I am Brionna Snowden and this is my forth year teaching at St. Anthony School. I grew up in Dallas, Texas and earned a Bachelor of Science degree.
And finally, when I am not at school… I enjoy spending time with my family and friends, going to the gym, traveling, reading, swimming, watching movies and good food!
Hasta luego,
Ms Snowden
Communication is very important to me, please feel free to contact me at 214-421-3645 or email me at bsnowden@stanthonydallas.org if you have any questions or concerns and I will do the same.
Essential Agreements
1. Show respect for self and others
2. Respect the property the school and others
3. Follow all instructions and directions the first time they are given
4. Come to school prepared to work, learn, collaborate, think and reflect
CHOICES (Discipline)
1st – Consultation with the student
2nd – Notice to parent by telephone or email
3rd – Parental Conference
NEXT – Office Referral
1st Offenses that require immediate Office Referrals are bullying, profanity, arguments, stealing, fighting, facility graffiti, etc.