St. Anthony Academy Home
Home Page Main Image Shuffle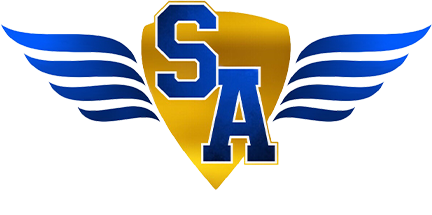 Shaping Tomorrow's Leaders Into Pillars of Success
Time: 8:30 AM – 9:30 AM
Location: Zoom Mtg ID: 552 540 2100 Password: Eagles
Time: 7 PM – 8 PM
Location: Zoom Mtg ID: 552 540 2100 Password: Eagles
Due to inclement weather there will be no school February 11, 2021.
We have updated our school calendar to reflect the changes made due to our delayed start!
Our first day of school for online and in-person instruction will be September 8, 2020 for all students. We want to make sure we welcome you back in a safe environment. We will have a webinar to discuss the safety precautions put in place for students and staff return.
At A Glance
16:1

Student Teach Ratio

99%

Attendance Rate

13

Sports Teams

9

Academic Decathlon Championships

9

Academic Decathlon Championships